Dottie Claggett is a Licensed Professional Counselor and Supervisor. She is a retired first responder, worked several years in the Psychological Office of the Dallas Police Department, and also has been a therapist for 20 years with Law Enforcement and Fire Fighters. Also for the past16 years, she worked with numerous Bariatric Surgeons doing psychological evaluations and behavioral modification with their patients. She has the following experience and list of specialties:

Extensive training in the Bariatrics field:
Over 1800 surgical clearance psychological evaluations
Pre and Post Surgical Counseling and Behavior Modification
Preparation class for pre-surgical patients
Group Counseling and Psychoeducation groups for Weight Loss Surgery
Masters Behavioral course with the American Society of Bariatric Surgeons
Certified Clinical Hypnotherapist
Advance Training in EMDR. EMDRIA Certified
Trained in Professional EEG and Neurofeedback Applications
**Trained in BAUD/Bio Acoustical Utilization (brain entrainment)
Aspergers Counseling and Social Skills Training
ADHD
Certified Anger Resolution Therapist
Specializing in First Responders Family Dynamics
She works with individual adults, couples, teens and children. She maintains a private practice in Rockwall, Texas working with a broad spectrum of clients utilizing her training to help those who struggle with

Depression and Anxiety
PTSD
Asperger Tendencies and Social Anxiety
Marital Counseling for first responders
Weight Loss, Cravings and Addictions
Behavior Modification
Social Skills Training

She also contracts with various Bariatric Centers in the Dallas area providing counseling, coaching, group support, education and behavior modification to hundreds of weight loss surgery patients throughout the metroplex. Dottie is an interactive, solution-focused, cognitive behavior therapist. Her therapeutic approach is to provide support and practical feedback to help clients effectively address personal life challenges. She integrates complementary methodologies and techniques to offer a highly personalized approach tailored to each client. With compassion and understanding, she works with each individual to help them build on their strengths and attain the personal growth they are committed to accomplishing.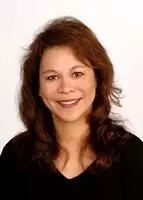 Dottie has been married to Steve for 35 years and has 2 wonderful adult sons, a daughter-in-law and adult daughter. Currently in the process of looking for a therapy dog.